Unitas amoris. [48]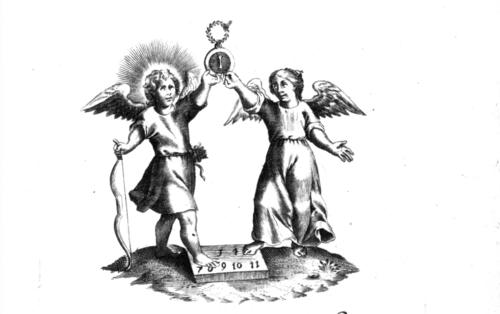 XLVIII.
Ephesior. 4. v. 3.
Soliciti estote seruare vni
-
tatem spiritus in vinculo
pacis, vnum corpus, & vnus
spiritus sicut vocati estis in
vna spe vocationis vestræ.[
Bible

,
Ephesians 4:3
]
Si le sainct amour, a conioindre,
Peut le plus, il peut bien le moindre:
De l'homme & la diuinité
Il n'en a faict qu'vne personne,
Qui l'empeschera qu'il ne donne
A toutes choses l'vnité?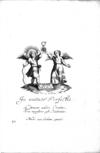 [blanco]
Translations
References, across this site, to this page:
No references to this emblem or page found.
Iconclass
Sacred love and the human soul hold up a medallion with the number '1' while putting a foot on a board with the numbers up to and including '11'
Notes