[Titlepage]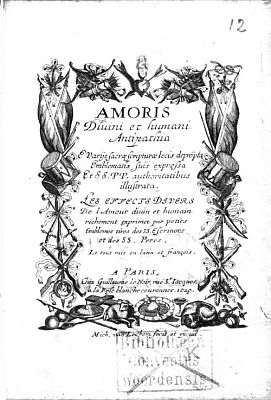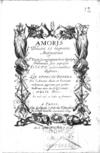 Amoris
Diuini et humani
Antipathia
E Variis sacræ scripturæ locis deprōpta
Emblematis suis expressa
Et SS. PP. authoritatibus
illustrata. Les effects divers
De l Amour diuin et humain
richement exprimez par petits
Emblemes tires des SS. Escritures
et des SS. Peres. Le tout mis en latin et françois. A Paris,
Chez Guillaume le Noir, rue St. Jacques,
à la Rose blanche couronnee. 1628.
Mich. van Lochom fecit et excud.


Facsimile Images
Translations
References, across this site, to this page:
No references to this emblem or page found.
Notes