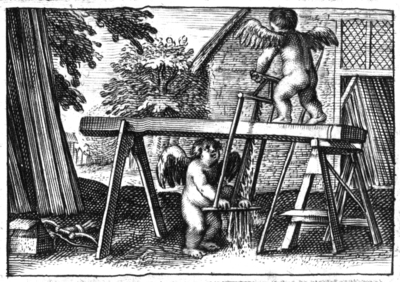 71a ↓


6. Semper reciprocanda serra.

6. Semper reciprocanda serra.
Die in Cupidoos perck begonnen heeft te jaegen,
Blijft altijdt op het self: de vreucht komt naer de pijn,
De pijn komt naer de vreucht: gelijckerwijs die saegen
Dan met het lijf om leeg, dan weer om hooge sijn.
Men gaet, men loopt, men komt, men sucht: en t'allen tijden
Ist wederom te doen het gene ghy nu doet.
Soo als de saege gaet, gelijck van beyde sijden,
Altijdt in eenen balck, altijdt op eenen voet.
References, across this site, to this page:
No references to this emblem or page found.